WELCOME!
This is your COLLEGE STUDENT HOME PAGE
Find the right speaker for orientation week, kick-off events, retreats, leadership programs, career days, convocations, awards ceremonies, commencements, and other student activities.
What type of program do you need?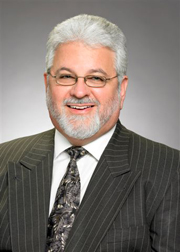 Motivational
Inspirational
Humorous
Entertaining
Theatrical
Engaging
Informative
"What the students learned from his remarkable presentation at the conference was impressive. He stimulated their minds, inspired, entertained, and definitely challenged them to look beyond..."

ANNE-FRIEDERIKE HUEBENER, Programme and Logistics Coordinator, 18th European (Biomedical) Students' Conference (ESC), Berlin, GERMANY
We have just the person—RON BERK.
He is one of the premier international speakers on the circuit. He can speak on
Time Management Techniques
Using Humor to Manage Stress
Finding Your Passion & Unique Purpose in a Career
How to Create Dynamic PowerPoint® Presentations
What Every Student Should Know about Tests: Becoming Testwise
These speeches are based on Ron's own research, articles, and books (see Publications).
For further details, click Brochure or Abstracts.
If you are not sure what to do, see
Why Hire Ron?
and
Testimonials
.
"He is an electrifying lecturer that captures the hearts and minds of the audience. He showed that good will, laughter, and high spirits know no borders; nor bounds of race, nation, ideology, or religion. If you haven't heard him, you have no idea how much you are missing."

VUKADIN MILANOV, President, International Medical Students' Congress, Novi Sad, SERBIA
| | |
| --- | --- |
| | Contact |
Ronald A. Berk, PhD
Professor Emeritus
Biostatistics and Measurement
The Johns Hopkins University
Address
10326 Hickory Ridge Rd., Apt. 618
Columbia, Maryland 21044
Office: (410) 940-7118
Email
rberk1@jhu.edu
Networks
Contact Ron at any of the networks sites below:





Sign Into Ron's Guestbook!
Let Ron know that you've visited by filling out the form below. You will receive the new prescription (FDA approval pending): MIRTHIUM II, which summarizes 100+ studies on humor and laughter over the past half century. It's not yet available on Walmart's prescription list. Ron promises that your information will not be sold to the highest bidder...