WELCOME!
This is your CORPORATE HOME PAGE
Hire one of the premier international speakers on the circuit for your next conference, business meeting, retreat, employee awards ceremony, picnic, cruise, or other appropriate event on the following topics: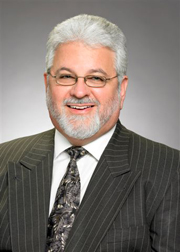 Humor & Multimedia to Bridge 4 Generations
Characteristics of the Net Generation
Humor for Stress Management
Creating a "FUN" Workplace
Finding Your Passion & Unique Purpose in a Career
"Ron Berk's keynotes and workshops at our conferences have been widely acclaimed. He has educated, enthralled, and entertained audiences of up to 2,000 participants. He has the rare knack of introducing humor into his presentations whilst at the same time communicating key messages grounded in research. He is the only speaker we have invited again and again to contribute to our conferences. Ron Berk must be included in the top 5% of speakers on the international scene."

PROFESSOR RONALD M. HARDEN, General Secretary of the Association for Medical Education in Europe (AMEE), University of Dundee, SCOTLAND, UK
His keynotes and workshops are based on his own research, articles, and books on the preceding topics (see Publications).
For further details, click Brochure or Abstracts.
If you are not sure what to do, see Why Hire Ron? and Testimonials.
Are you satisfied with your
Productivity?
Employee Morale?
Stress Management?
Retention?
Absenteeism?
Recruitment Efforts?
Internal and External Communications?
Advertising Strategies?
If you answered NO to any of the above, you are in deep trouble. Kidding. Not to worry...
Ron Berk can help.
He can give you the humor techniques to radically transform your work environment into 1 of Fortune's "100 Best Companies to Work For"
What distinguishes Starbucks, Southwest Airlines, and Google from your company? caffeine, jet fuel, lots of words. Good guesses, but WROOONG!
There is 1 major factor: FUN. Fun and humor are CORE VALUES. Those companies are among the most fun in Fortune's list according to the Great Place to Work® Institute.
"We laughed until we cried, jumped up and danced--and it's all on film! We liked him so much, we asked him back for our meeting this year on 'Assessing Outcomes and Performance'."

SHARON B. BUCHBINDER, Chair, BOD, Association of University Programs in Health Administration (AUPHA); Professor and Chair, Department of Health Science, TOWSON UNIVERSITY
WHAT'S THE SECRET?
Infuse appropriate, nonoffensive humor throughout your work environment. See Abstracts.
| | |
| --- | --- |
| | Contact |
Ronald A. Berk, PhD
Professor Emeritus
Biostatistics and Measurement
The Johns Hopkins University
Address
10326 Hickory Ridge Rd., Apt. 618
Columbia, Maryland 21044
Office: (410) 940-7118
Email
rberk1@jhu.edu
Networks
Contact Ron at any of the networks sites below:





Sign Into Ron's Guestbook!
Let Ron know that you've visited by filling out the form below. You will receive the new prescription (FDA approval pending): MIRTHIUM II, which summarizes 100+ studies on humor and laughter over the past half century. It's not yet available on Walmart's prescription list. Ron promises that your information will not be sold to the highest bidder...